Your Virtual Legal counsel
Legal Services Tailored for Entrepreneurs and Startups
Experienced in Drafting Contracts and Dispensing Legal Advice
Virtual Legal counsel Plan
Packages
Standard Commercial Contracts
I am a common law qualified Corporate IP lawyer. I started working in the legal industry in 2015 and have worked in multiple jurisdictions, India, UAE, and the USA. My journey has taken me from an IP law firm to a PI law firm, Legal Tech to Health & fitness Startups and a Global corporate in the FMCG sector.
I help startups and small-medium business owners based out of Australia, Canada, India, UAE, UK & USA. I am the founder of the Dubai Legal Professionals, a LinkedIn group of lawyers and law students in UAE that I manage that gives me a broad networking group. I am currently working out of my home based office in the world's most beautiful village.
The idea for Your Virtual Legal Counsel came while working remotely during 2020 as the Sole Legal Counsel for a VC backed Startup. Whilst working remotely for over a year many business owners and entrepreneurs would ask me to assist them with contracts and legal queries. This is where the idea of being a Virtual Legal Counsel came about to fill a gap of receiving legal services on a fractional basis and with the personalized touch for startups.
I work like in-house counsel would, I will bring you legal solutions that make sense for your business from a commercial aspect.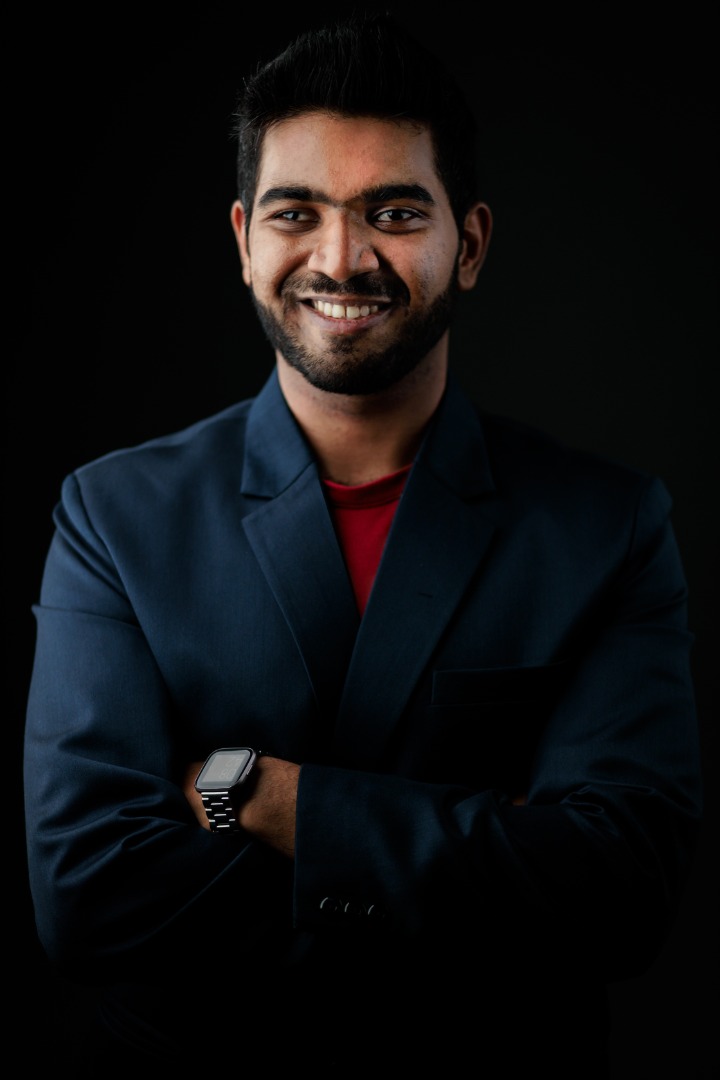 An expert at drafting contracts for various business purposes. Delivers well thought out, industry specific agreements that are tailored to how your business operates. These carefully drafted legal documents are going to be clear, concise and customizable. My contracts aim to protect you and your business interests. Below is a list of frequently drafted agreements that I specialize in. Go ahead and select the appropriate contracts that you need for your business:
Partnership or shareholders Agreement
Management & Operations Agreement
Master Service Agreement
Joint Venture Agreement
Employment Contracts
Website/Mobile-App/Software Development Agreement
Privacy Policy, Cookie Policy, Copyright Notice & Disclaimer
Terms and Conditions/Terms of use Policy
Shipping, Return or Refund Policy
Affiliate Marketing Agreement
Inventions Assignment Agreement or Transfer Agreement
Non-Disclosure Agreements (NDAs)
Licensing or Franchising Agreement
Contract Manufacturing Agreement
Exclusive Distribution Agreement
Virtual Legal Counsel Plan
I will act as your virtual legal counsel on a part-time basis to consult on all legal and commercial issues that your business requires on a monthly basis. You will be purchasing pre-decided blocks of hours that is appropriate for your business. You can be assisted from a 360 degree perspective as if you have an in-house legal counsel for your startup. As an outsourced General Counsel all legal and commercial matters will be managed, in-house, including corporate structuring, drafting standard agreements, legal research, reviewing contracts and negotiating terms.
A Pre-paid Block = 10 hours
Minimum Number of Pre-paid Blocks:
Monthly Plan = 1 Block
Quarterly Plan = 3 Blocks
Half Yearly Plan = 6 Blocks
Purchased Pre-paid Block of hours must be consumed before the month expires.
Additional Blocks must be purchased post-consumption of hours.
The additional time that spills over a Pre-paid Block will be billed at the end of the month.
Are you a startup, a small business owner or an entrepreneur with a website or app and are you looking to get your legal in line, then you have come to the right place. I have taken the liberty to put together a total package of legal documents that you would need to get your business up to speed.
Non-disclosure Agreement
IP Assignment Agreement
Shareholder's Agreement
Co-founder's Agreement
Employment Contract
Service Agreement
Website/Mobile App/Software Development Agreement
License Agreement
Terms and Conditions/Terms of use
Shipping, Return and Refund Policy
Copyright Notice
Privacy Policy
Cookie Policy
Disclaimer
Independent Contractor Agreement
Master Services Agreement
Sales Purchase Agreement
Distribution Agreement
Lease Agreement
I provide legal services with a personal touch by going the extra mile to understand my client's business, and putting the legal documents in context with my client's business. I draft documents that help protect businesses, are legally compliant and allows owners to focus on growing their startup. My drafts are concise, clear and customisable for future use. You rest assured knowing that your virtual legal counsel has got your back!
I offer a direct means of communication, to your legal counsel, no assistants, no receptionists. My services are reasonable and significantly less in comparison to a law firm, full-time legal counsel and more reliable instead of getting a cookie cutter template from the internet. This is not only going to be light on your firm's finances. I offer flat fees, short-term plans and unbundled packages, which also reduce the cost to the client.
Professional and Experienced Corporate Legal Advisor
Track record of providing legal advice to mitigate risks.​
Extensive Experience In Commercial Transactions.​
Strong Negotiation Skills And Strategies.​​
Expert Level Contract Drafting Skills.​
12500+
Legal Consultations Provided
USD 330M
Transaction
Value
25+
Countries
Advised on Matters
Kindly Fill The Form Below
Ryan is amazing at his work. He is extremely professional and goes out of his way to get the work done perfectly. I would highly recommend him for hassle-free, timely, stress-free services and also for the amazing suggestions and ideas that he shares!
I have had the opportunity to interact with Ryan. I have been able to see and experience, firsthand the depth and quality of his legal knowledge. His enthusiasm, combined with his personal passion for technology and a drive. I have come to know Ryan, both as a professional and as someone who is a natural people's person and as such he has a superior capacity to engage people. Another one of Ryan's strengths is that he is able to take personal responsibility for a problem and sees it through to the end. In summary, Ryan combines intellect with strong motivation and a warm personality, qualities invariably required in a counsel.
Ryan has always been a very detailed and meticulous counsel. Good knowledge base and always tends to analyze an issue from both legal and practical aspects. He's very responsive.
Phenomenal work, excellent customer service and outstanding at what he does. I have been a paralegal for 5 years and have to say the Mr. Mendonca not only pays special attention to detail but he truly cares about what you need. I highly recommend him and will refer everyone I know with a website to him. Thank you sir!
I hired Ryan to prepare Terms & Conditions, Cookies, and Privacy Policy for my online fashion website. From the first moment, he was very eager to gather all the necessary information regarding my business and understand my expectations from him. He was very approachable and suggested a zoom meeting for easier communication. Ryan explained what and how is he going to work in detail and also came with many suggestions regarding my startup business and made it a great learning experience for me. He kept me updated throughout the drafting process and was always available to communicate with me at any time. He went above and beyond and is super reasonable with the prices. The contracted work was delivered promptly and exceeded my expectations. I would honestly recommend him to all and will continue to use his services for anything I need in the future.
I cannot talk highly enough about this exceptional human being, he has gone way beyond my expectations. I am a start-up business and needed help with a legal document, he not only delivered this but, was very specific to my requirements. He has advised and guided me on matters relating to my start-up and is continuing to support me with all legal matters. He is professional knowledgeable and great to work with. I highly recommend him to anyone that needs their legal requirements met. He is my go-to legal pro, thank you so much for everything so far.
Ryan possesses great leadership qualities. He is always positive and has the determination to get the job done. His ability to work on multiple projects and yet be focused on each task cannot be undervalued. From my past experience, I can easily say that he is a fast learner and has a lot to offer.
I know Ryan to be a smart, young lawyer with corporate commercial experience of being a legal counsel. I have personally sought his counsel on various endeavors I have taken for the startups I work with within UAE. His initiative 'Dubai Legal Professionals' is a commendable effort in bringing together Legal Professionals in UAE for various activities, which I have found to be very informative and fun. Ryan is my go-to guy for seeking legal help and connections in the country.
Ryan was working with my team for a brief stint and he came across as a hard-working and focused team member. He is a very diligent lawyer with good research and drafting skills and also a great asset to the team as he does not shy away from taking responsibilities and extending a helping hand to other teams as well. Wish him all the best in his future endeavors.
Ok, so I wasn't sure what to expect but I have to say I am extremely impressed with him. He was not only able to give me what I asked for but also what I needed to include. He is very professional, kind, and thorough. I will DEFINITELY use his services again and highly recommend him. Thank you!!!
Ryan is a man of initiative, both on the work front as well as giving back to the legal community. All his professional accolades aside, I am witness that this guy will not only solve issues you know about, but even the ones you don't.
I know Ryan for almost two years now. I had the opportunity of brainstorming a few IP contracts with him a few months back. At a professional level, I must admit that he brings a practical mix of business understanding and legal intricacies. He is also a great friend and has provided strong support whenever required.
Outstanding Service! I feel so much safer knowing that I have done everything possible to protect my website and event. He listens to your needs and pays special attention to details. Excellent, Excellent, Excellent! I will definitely be back and will refer everyone I know to him. Thank you Mr. Mendonca!